May 22, 2017
PeriLog – fresh logistics Asia 2017 leads the fresh market with record results
Co-located with PeriLog – fresh food Asia, together create the one-stop procurement platform of "fresh" and "logistics"
17,000 square meters of exhibition space and 250 exhibitors (+25%)
16,827 visitors (+28%)
PeriLog – fresh logistics Asia 2017, the largest fresh logistics trade fair in Asia, was successfully held between May 17 to 19, 2017 at the Shanghai New International Expo Centre. As the annual leading fresh logistics trade fair, fresh logistics Asia 2017 sets new records in every aspect: 250 exhibitors (2016: 200) from China, Germany, France, Japan, South Korea, the Netherlands, Singapore, the U.S., etc. that showcase the intelligent, green and safe fresh logistics innovation products and solutions; 17,000 square meters of exhibition space (2016: 14,000); 16,827 trade visitors (2016: 13,190).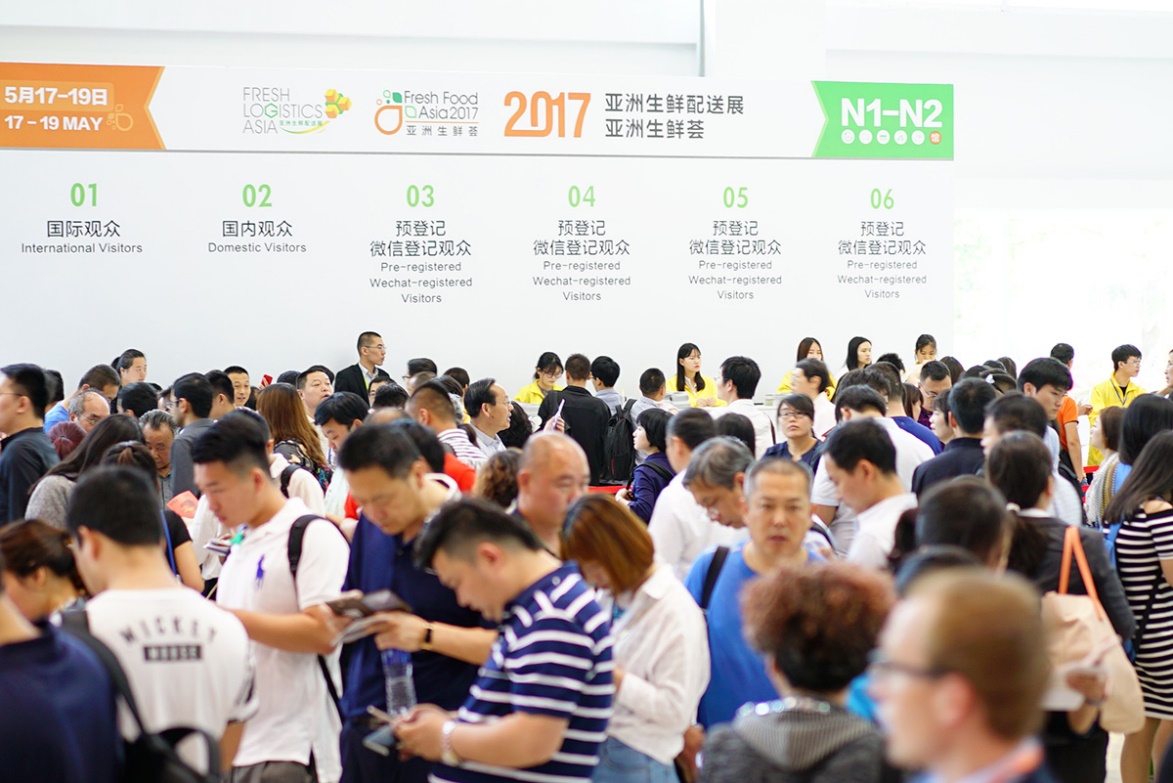 As the show organizer, Ms. Xu Jia, Chief Operating Officer of Messe Muenchen Shanghai Co., Ltd. was pleased with the results: "It's no doubt that successfully held for 4 editions, PeriLog – fresh logistics Asia has grown to be the largest and premium industry trade fair in Asia. It builds up an efficient platform for trade business and technology exchange of fresh logistics and cold chain logistics." Mr. Xiao Kuixian, Managing Director of Zhengzhou Haiming Huibo Exhibition Planning Co., Ltd. added: "With the increased demand and positive government initiatives, China fresh logistics industry has developed rapidly. And it is proved by the overall growth of this year's PeriLog – fresh logistics Asia."
6 sectors demonstrated "Logistics Makes Life Fresh"
As the Chinese saying goes, "For the people, food is the first necessity; for the food, safety comes first." Sound fresh agricultural products logistics system is undoubtedly the significant safety guarantee of food delivered from the field to the table. PeriLog – fresh logistics Asia 2017 set 6 exhibition sectors: fresh logistics services; refrigerated logistics technology and equipment; temperature control warehousing and handing equipment; pre-cooling, cold-storage and industrial cleaning system; industry processing, preservation technology and packaging solution for fresh food; refrigerated display cabinets, which covers comprehensively the whole chain of fresh logistics and cooked food logistics from "the first mile" to "the last mile". The exhibition gathered 250 exhibitors in total, increased by 25 percent, including Sinotrans, Ice Bear, KF Mobile Systems, AUCMA, XINGXING Refrigeration, MELUCK, GANGYU, Baixue, Panasonic, ASSA ABLOY, Jingxing Logistics Equipment, Shandong Refine, BIZERBA, IFCO, JUGANG Machine, STL Technology, YING TA Aircondition, G-Fresh, G7, Kende, etc. And the exhibition space is 17,000 square meters, an increase of 21 percent compared with last year.
Mr. Chen Zhongyuan, Branding Director of KF Mobile Systems expressed: "This is the fourth time that we exhibit at PeriLog – fresh logistics Asia. We are satisfied with the overall organization, the visitor flow and their quality. We made contact with a lot of target customers."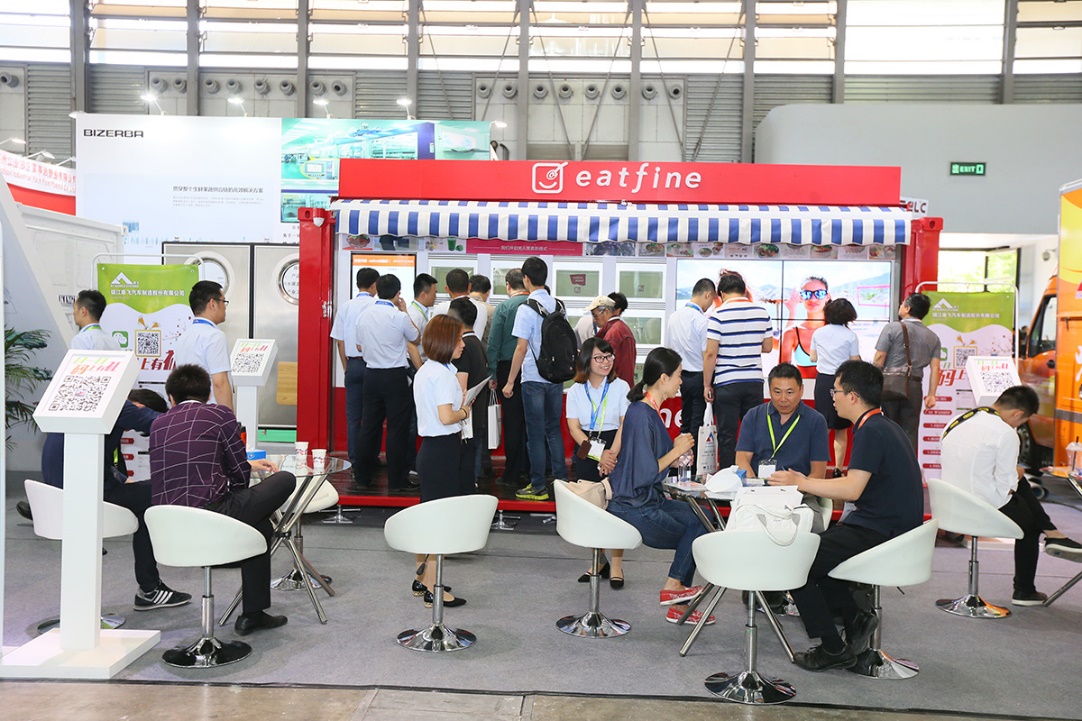 Chinese dishes are well known as being hand-made, complicated process, very particular about the cooking skills and experience to make it tasty. Therefore, the industrialization of Chinese dishes is always tough. Mr. Shao Haixian, Secretary General of Jiangsu Province Dining Profession Association explained: "PeriLog – fresh logistics Asia this year offers a demo space for integrated Chinese food processing. It shows the entire process of raw material purchasing, testing, cutting, preserving, cleaning, packaging, seasoning and cooking as well as semi-cooked food."
One-stop experience of "fresh" + "logistics"
With the improvement of national living standard, the demand for fresh products consumption and delivery has increased continuously. Meanwhile, the co-located fresh food Asia 2017 had its premiere, uniquely positioned on closely watched "fresh" produce market, and to build the most recognizable trade platform in Asia. Devoted to the promotion of Chinese fresh brands build-up, it brought together brand enterprises of fresh produces that need refreshing and heat preservation from the field to the table.
The concurrent shows of PeriLog – fresh logistics Asia and fresh food Asia together created the one-stop procurement of "fresh" and "logistics" to lead the development of fresh industry. The two exhibitions have attracted 16,827 trade visitors from the sectors of fresh E-commerce, supermarkets, new community vegetable markets, import and export traders, distributors, retailers, hotels, catering and central kitchen. The number of visitors increased by 28 percent than the last show. It not only meets the demand of fresh food trade and new category exploration, but also provides the customized fresh food logistics solutions made by the leading fresh logistics and cold chain logistics service suppliers.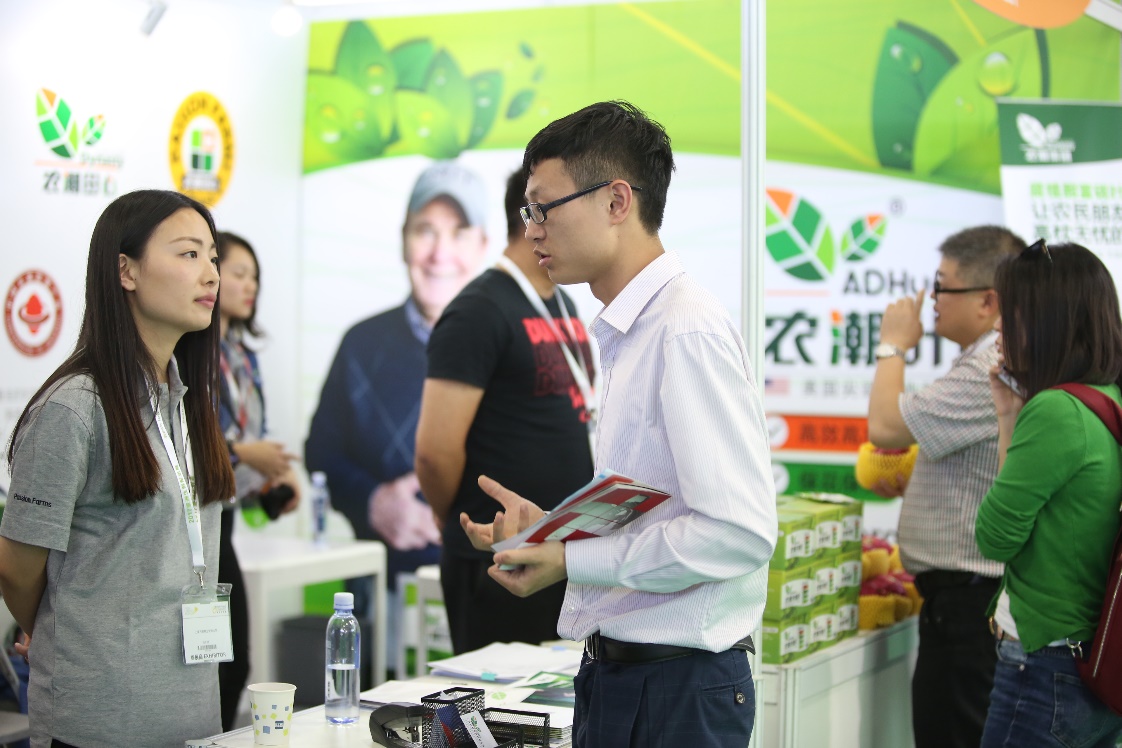 Ms. Ling Yuhua, Deputy General Manager of Shanghai Sinotrans Fresh Logistics Company Limited noted: "fresh logistics Asia is a comprehensive exhibition of the cold-chain industry that covers traders, equipment suppliers, and logistics suppliers. During the show we have made contact with a lot of customers here, including those who work in fruits, seafood, frozen food, and meat products."
Informative and comprehensive Supporting programs
PeriLog – fresh logistics Asia also features the supporting programs of over 10 conferences, exhibitor demonstrations and forums. The supporting programs, including "10th Asia Cold Chain Logistics Forum", "3rd International Forum on Fruit-vegetable Supply Chain & Farmland Direct Supply", "New Retail New Fresh: 2017 Industry Innovation Forum", discussed the common issues that constrained the development of fresh logistics, concerning fresh logistics standards, infrastructure, information technology and mode innovation. More than 50 high-level speakers shared their successful experience and practical solutions.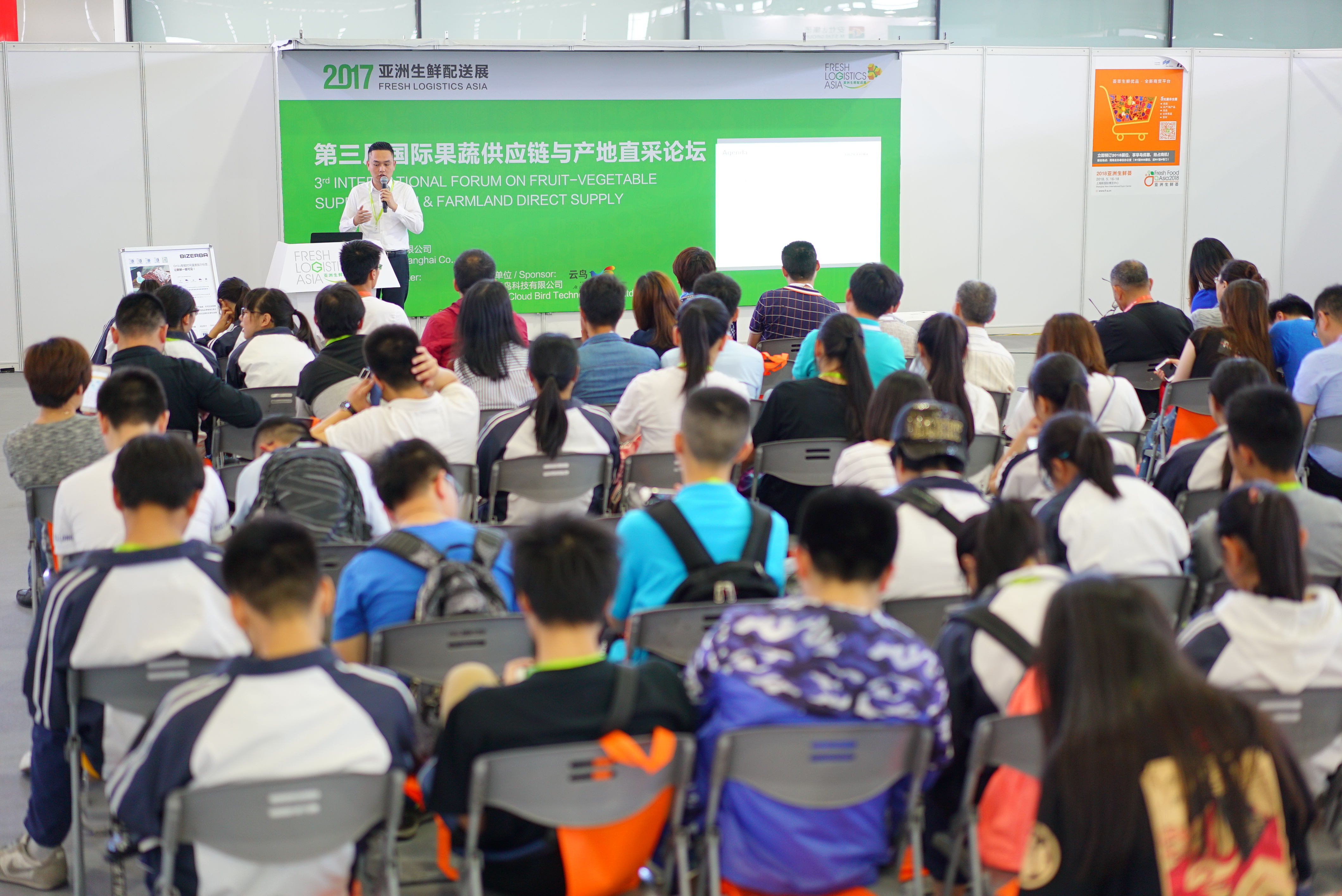 Several fresh tasting activities and auction activities are also very attractive, which promoted the sales, expanded the selling channel and helped getting the first-hand feedback by offering the tasting experience of the seasonal fresh food.
The next PeriLog – fresh logistics Asia and fresh food Asia will take place on May 16 to 18, 2018 at the Shanghai New International Expo Centre.
Your contact
---